Anyone know any shooters out there or any " Black Gun" enthusiasts in the group. I am parting with some inventory to finance a 2nd Jeep.
Chirstmas at our house, some people decorate Christmas trees, I dress up my toys for the holidays. There are 6 units in this pic but got cut off??
Sigarms Black Special and Springfield Armory M1A1
Close up of AR10 SASS w/ schmidt & bender PMII scope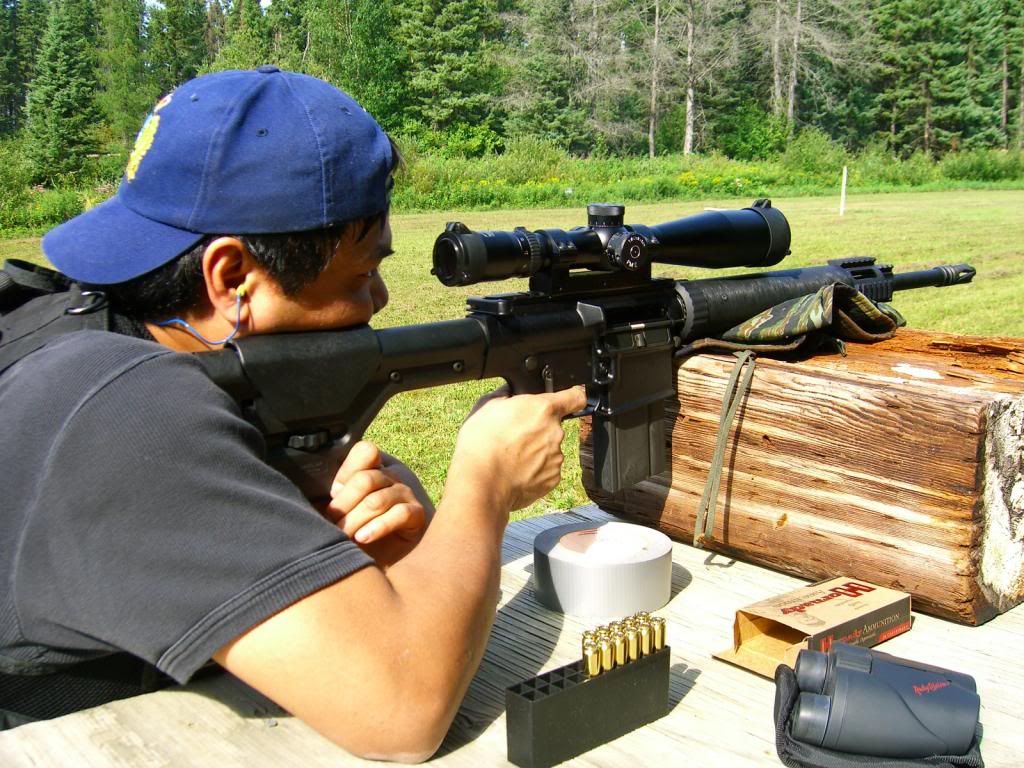 Rem 700P w/ accuracy int'l chassis system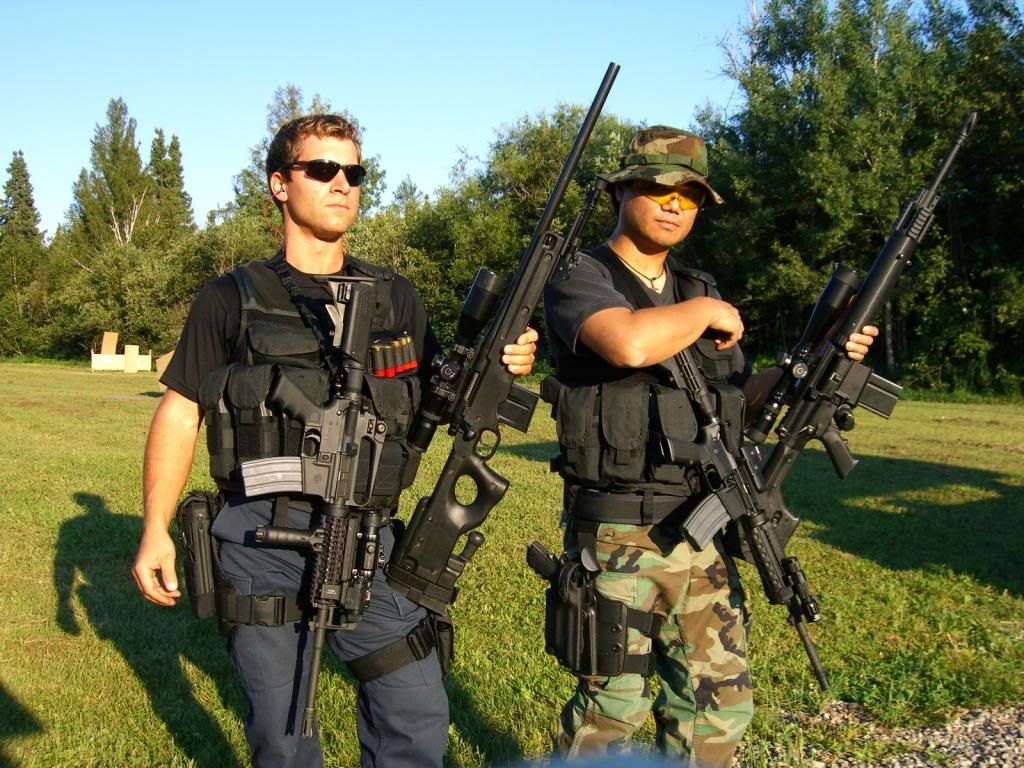 AR10 Carbine
Some of the pics were cut off but the list is as follows
1 Armalite AR10 SASS (semi auto sniper system) .308 cal 20" heavy match grade barrel, w/ 12 mags, Schmidt and Bender PM II 4-16 scope, Schmidt and Bender integrated ring and base with 20moa forward declination,Daniel Defence quad rail, Magpul PRS stock, Magpul PSG1 grip.
Retail on this pkg is over $8000.00 asking $6000,00 firm
1 Armalite AR10 Carbine, .308cal, 16" barrel, Magpul CTR stock, Magpul Miad grip, Magpul AFG front pistol grip, Midwest Industries free float rail, Eotech 510 military grade holographic sight system.
asking $4500.00 ono
1 Bushmaster M4 (this is a true M4 w/ 14.5 stepped barrel) .223/5.556 cal, Midwest Industries rail, Magpul CTR stock, Magpul vertical piston grip, Magpul Miad grip, ACOG 4x tritium scope ( the real deal) Magpul BIUS flip up front and rear sights.
asking $3500,00 firm
1 Bushmaster Dissipator, .223/5.56 w/ 16" heavy barrel, Falcon Industries full length rail, Magpul CTR stock, A2 grip, Warne R.A.M.P base with burris red dot mounted at 45 degree, Sightron SIII 3.5 - 10 mil dot scope. Magpul AFG forward grip, enhanced bolt carrier group,
asking $3500,00 firm
1 Sabre Defence M4 .223/5.56, Schmidt & Bender short dot 1.5 - 4x scope, Magpule CTR stock,
asking $3000,00
1 Sigarms Black Special, .223, Armalite integrated ring and base with 15moa forward declination. Sightron SIII 3.5-10x mil dot scope, THIS ONE IS NON RESTRICTED so yes you can play with this at your local gravel pit
asking $4500,00 firm
1 Springfield Armoury M1 A1, .308 cal, w/ Leupold Mark III 4-12x lit mildot reticle, tuned and blueprinted, this was my match rifle for several years and won a few matches with it also non restricted.
asking $3500,00 firm
1 Remington Model 700P, with Accuracy International Chassis System, Rem 40x match trigger, Douglas Premium Cryo match heavy barrel w/ 5R rifling 1:10 twist, Schmidt & Bender 4-16x mil dot scope, Badger Ordnance 1 pc picatiny mount with 20degree forward declination, Badger Ordnance Tactical Rings milled from billet steel. Bolt face trued and blueprinted, Harris bipod, Mono pod for rear, barrel and action has been cerra coated (impervious to everything even a nuclear explosion) c/w Pelican case.
asking $6000,00 firm.
I will also be selling a few handguns also approx 12-16 units if anyone is interested in those as well, but would like to move the big $$$ items first.
P.S
I have also listed these on Cdn Gunnutz, But will compensate financially $$$ if any WW members help me find a home or a TJ for these. I am no longer competing and have been bitten by the mod bug something fierce.......never thought this day would come :cry:
2013 Rubicon Unlimited

Tactical is Practical